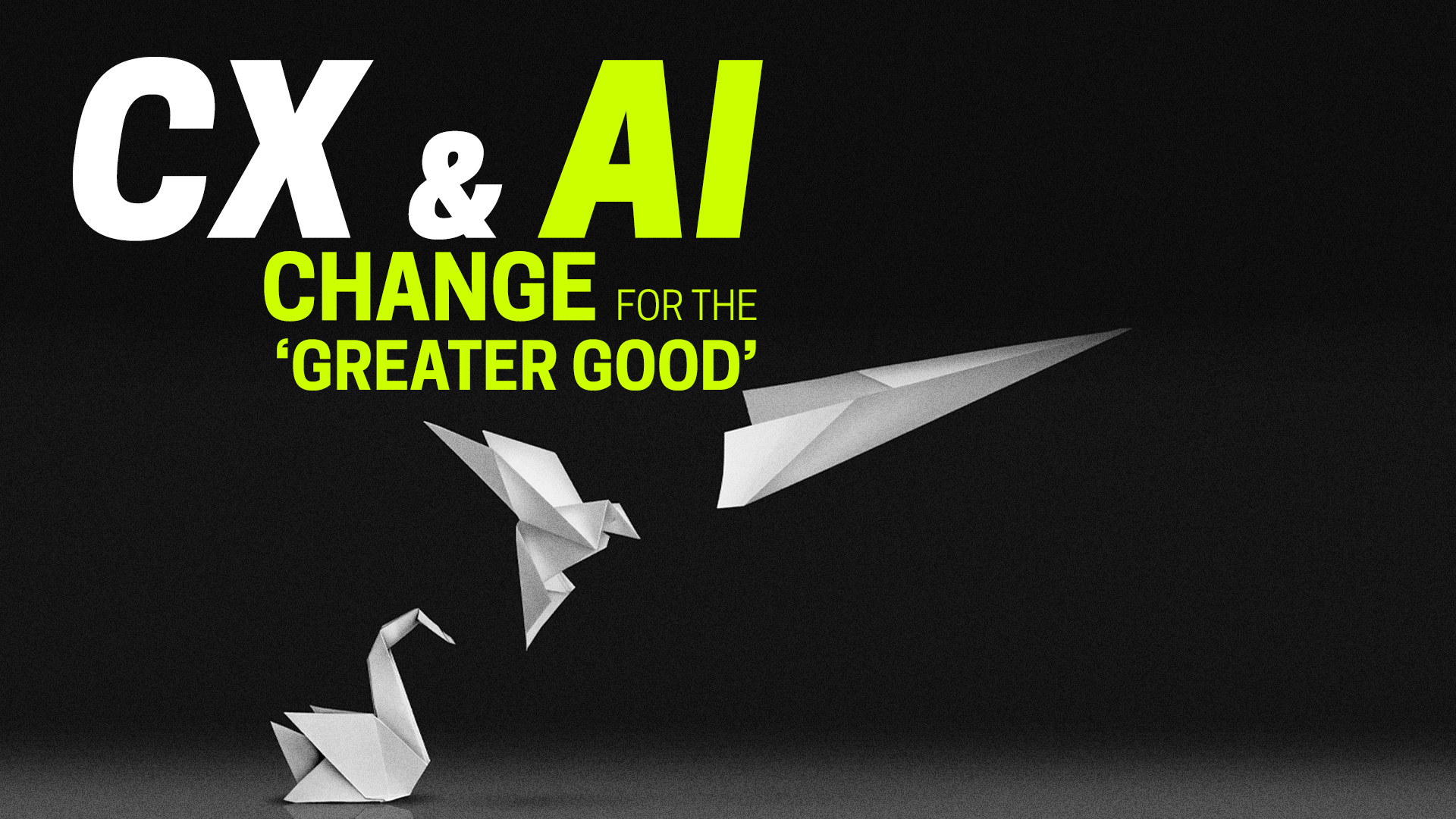 In the race to capture online consumers, how many brands properly paid attention to the customer journey to the extent of using technology to service savvy customers, no longer willing to endure the burden of a phone call? Not many.
Let's be honest, the focus pre-covid was acquiring online customers, not necessarily delivering rapid, personalised support to a mobile device, 24/7/365.
Last minute tactical deployment of customer engagement software, increasing headcount and outsourcing, became the sticking plaster applied to lessen internal pain and shield the broader business from the sounds of disgruntled customers.
Now, faced with a cost of living crisis, the game has changed. Retention, renewal and upsell have become key objectives with customer experience the source of a competitive advantage. At the same time, CFOs are calling for material cost-reductions in sales and support teams.
In short, it's imperative that organisations review how they vet, test and adopt emerging technology as a means of improving CX and reducing costs. Whilst ChatGPT and generative AI is the darling of the internet, its application in the CX space must be carefully applied, and thought of as part of a wider AI strategy. To realise the full benefits of automation, an organisation has to adopt a collaborative and coordinated approach on a cross-functional basis.
Advanced chatbot technologies such as Ada, can only deliver value if properly deployed front and back end. As such CIOs must make the necessary APIs available to surface information in a chatbot to allow customers to self-serve where human interaction is not necessary.
On top of this, CX leaders also need to reimagine goals, roles and responsibilities in this new world. Properly implemented, chatbots become the frontline, ensuring that the mundane and repetitive tasks are removed from agents. However, this requires careful bot-management from a quality assurance perspective which in turn requires human interaction for continuous improvement.
The importance of the agent is also amplified through automation. Operating a service centre on Ada & Zendesk allows the vital handoff from chatbot to agent where required. The chatbot can ensure that conversations in multiple languages are triaged correctly or where there is greater complexity, routed to the right department. Agents can operate in single screens, access the same back end applications integrated into the chatbot within Zendesk, and maintain a 360 degree view of any customer interaction at all times.
Layering the additional cost of AI on top of an existing engagement platform will create an incremental cost. However and most importantly for a CFO, this will create a material cost saving in the medium to long term. Modelled over a 3 or 5 year horizon, the full benefit of automation is clear to see. This is not a tactical fix, it's a long term investment and the future for CX & customer support.
To conclude, automation provides an opportunity to rationalise without degrading experience. The benefit of reducing full time employees, removing the need for additional heads at peak or reliance on outsourced support, far outweighs the cost of investing in the technology.
We are starting to see a seismic shift in attitudes towards chatbot automation. However, we are also seeing vendors becoming hamstrung by the complexity of selling-in while organisations in the complexity and politics of selling-through, in order to get real traction.
As a service provider, Ada and Zendesk Premier partner, we have found ourselves in a unique position to be able to guide end user organisations through this complexity.
We are already helping CX leaders define requirements, build proofs of concept and liaise with CIOs and IT departments to gain the internal support required to meet objectives. More importantly, we have a proven methodology for building the all important cost-benefit model to demonstrate the business case for a CFO.
If you need help to understand how AI can be applied to your organisation, then please get in touch.