If you've been using Zendesk for any amount of time then you'll be aware of how powerful it can be. But are you making the most of what it can do?
The Zendesk Messaging suite in particular has capabilities far beyond what most businesses are currently using it for. Utilising the whole range of features can propel your company ahead of the competition, as your customer service becomes more convenient, more personal and much quicker.
Here's what you need to know about using Zendesk Messaging for customer service in your business.
Why convenient, fast and personal support is so important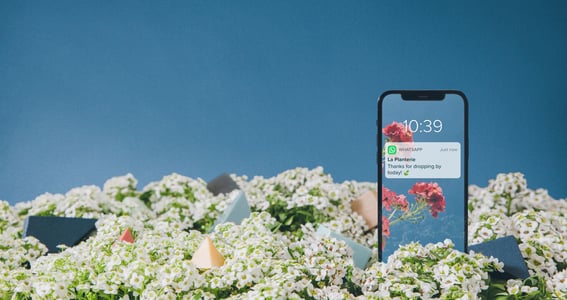 Everything is moving towards messaging. Live chat and omni-channel conversations are being replaced by better, more advanced technology that combines all lines of communication into one simple interface.
Zendesk's prime features have been brought together to reflect the change in how people communicate. Web and mobile messaging, social media channels, automated bot flows – they are all now available in one open and flexible platform for enhanced customisation, allowing conversations with your customers to be either live and synchronous, ongoing and asynchronous, or even a blend of the two.
This not only gives your agents the context they need to provide faster support, if and when they are needed, but also improves a customer's experience by giving them multiple communication choices, so they can resolve their query with the minimum of fuss.
The more you can personalise the experience for your customers, and the more convenient you make it for them, the better your customer satisfaction (CSAT) scores will be. To highlight just how important this is, Zendesk's annual Benchmark report recently measured 98% CSAT scores with messaging – the highest customer satisfaction rating across any channel.
Using Zendesk support channels in a single platform
Creating a single view of customer data and creating customer insight to drive decision making are two of the main challenges that sales, marketing, tech and customer service teams currently face. Finding a way to achieve these goals is becoming a priority.
Furthermore, Gartner predicts that by 2025, 80% of customer service organisations will have abandoned native mobile apps in favor of messaging for a better customer experience – so you can see why a single communication interface is necessary.
By pulling the necessary tools into a single interface, Zendesk Messaging can solve multiple support issues. These features will help improve your customer satisfaction rates by:
Providing contextual and real-time customer support in channels of their choosing.
Reducing customer frustration by storing knowledge about them, reducing repeat conversations.
Minimising unnecessary back and forth by providing more context for agents and offering more interactive conversations.
All of this can, and should, ultimately drive more sales. By providing quick, convenient and personal support, your customers will find it far easier to resolve their queries and choose the products they want without ever leaving the page they are on – leading to far more successful checkouts.
What problems can the Zendesk Messaging channels solve for you?
If you struggle to keep up with high volumes of customer enquiries, Zendesk's Answer Bot is the first step to reducing and managing these questions by providing solutions for customers – escalation to an agent will only be necessary for more complex support issues.
Answer Bot gives you the ability to bring some character and branding into your customer interactions. Personalising the automated responses with language that fits the tone of your brand will make consumers feel more aligned and less like they are talking to a robot.
This should not just be in the questions the bot asks, but through additional chatty intermediary steps that can replicate real-life conversations more closely. Even simple comments like "Sure, I'll check that for you now" can help the chat flow more smoothly than a plain question and response set-up would allow for. Creating this consistency across all company messaging will then produce a comfortable and familiar environment for consumers.
If your Answer Bot links to an article, make that article brief, snappy and clear, using the same tone and phrasing throughout all brand materials. A customer is more likely to continue looking for a solution if offered options are short and succinct – don't push them towards a ten page Terms and Conditions to find an answer and expect them to stick around and make a purchase.
Further Zendesk customisation with Sunshine Conversations
Customers are already becoming comfortable and familiar with quick, conversational solutions in this age of rapid response and mobile browsing. 87% of Smartphone users currently use messaging, and 90% of consumers want to message with brands when they have a problem – so this is certainly the way forward.
Once you're utilising Zendesk messaging and getting the most of it for your customers, we can then help you take it even further by implementing Zendesk's Sunshine Conversations (SunCo).
Whilst you can personalise up to a point with Zendesk Messaging, with SunCo you are able to integrate with your current CRM, booking software or eCommerce platform, to take the data you already have about a customer and use it for an even more personal and subjective customer experience.
You can:
Integrate with third-party tools and bots

Proactively trigger customer conversations based on user activity

Recommend products and embed payment systems to facilitate transaction completion

Proactively notify customers of updates or changes

Use rich, interactive content to make the shopping experience more engaging

Promote new deals or products and encourage more purchases
We've already helped numerous companies get started with Messaging and leverage SunCo APIs for a smarter customer experience. This is quick to deploy and customise, and you can scale your support – making a cohesive CX solution for your sales and services teams a reality.
We'll soon be adding more exciting developments and examples of what we have achieved for our clients with Zendesk to our website – so watch this space!
To find out more about what Messaging and SunCo can do for your company, and how we can get you completely set up and ready to go, get in touch today.
For more information about Zendesk Answer Bot, download our checklist to see how this feature can improve your online customer service.