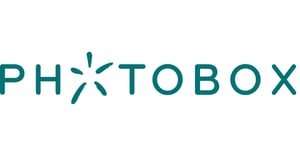 Customer experience (CX) is now a vital component of any brand marketing strategy. As a result, customer support and engagement technology has been elevated to a position of paramount importance in ensuring that the customer's interactions are fast, convenient, consistent and personalised.
However, customer support teams and internal IT functions can struggle with the challenge of building and customising the software to deliver against customer expectations.
And why should they be in a position to deliver against these objectives? They are not certified Zendesk experts, stakeholders will already be stretched, and it's often difficult to be objective when you are inside looking out.
Getting an objective view of what path to follow may also be challenging if there are conflicting cross-departmental influences, e.g. customer support function, digital, e-commerce, IT and finance.
Unlocking the full value and potential of Zendesk's tools and features is not simply a matter of opening the can and pouring it into the business. The product's features and tools have come a long way and, with the best will in the world, delivering in-house from a standing start is a major challenge, no matter what you are told.
For our client Photobox, the European leader in photo-products wanted to ensure that its customer support mirrored its ethos which is about making sure 'every part of the experience, from website to factory to front door, is designed to delight'. Using a Zendesk Premier Partner ensured they could achieve this.
Why Photobox chose Appamondo as a Zendesk implementation partner
As a Zendesk Premier Partner, Appamondo's USP is not just based on being seasoned experts in the development and implementation of solutions. We are also a trusted partner that walks in the shoes of the end customer, analyses business processes, reviews existing technologies, and ultimately delivers an end-to-end solution that makes customers happy and support teams proud.
"We set out on this implementation to find a long term partner rather than a team to merely implement Zendesk in our business. Having worked with the team closely, I really feel we have found just that. The implementation went smoothly and was the most straightforward I have ever delivered, with the team's attention to detail and confidence in challenging us on what we really wanted. However, as you rarely have the budget to completely renovate a house when you move in, the real value in the relationship is in our discussions about how Appamondo can continue to support us and help our system capabilities enable the delivery of our long term business strategy."


Wayne Grimshawe - Director of Customer Service, Photobox
Beyond launch, we continue to work as an extension of our clients' businesses by offering 'Continuous Improvement' programmes that ensure CX evolves with Zendesk, as it rolls out new features and improvements over time.
Photobox is a prime example of how acting as a 'consultative' Zendesk Premier Partner can best transform CX. Through a process of workshop analysis and interaction, we were able to understand Photobox's vision, whilst at the same time achieving full visibility of the customers' inbound journeys and interactions, associated workflow management within the organisation, and outcomes.
Furthermore, we were able to review the effectiveness of different technologies deployed and assess how this stack ultimately affected service level and assess the customer, operational and financial benefits of consolidating onto a single platform.
How Appamondo provided bespoke Zendesk customisation
Using a workshop process, we quickly identified fundamental operational issues that were an impediment to Photobox turning its visualisation of how support should work into reality in the form of a detailed requirement document.
That meant abandoning old ways of working and replacing these functions using features and tools in Zendesk. Succinctly put by Jon Harper at Photobox, "Appamondo helped us understand how to use this information a lot better. They're bringing our visualisation to life."
Initially, we identified the need to consolidate all support from two platforms onto a single platform and to then merge all three brands (Photobox, Hofmann and PosterXXL) onto that platform. This allowed Photobox to provide cross-territory support in 14 languages.
We mapped Zendesk's features and apps against our client's requirements to customise correctly and eradicate issues that were occurring through their legacy, siloed system. For instance, it became immediately easier to identify, track and assign resources to the correct 'brands' and channels'; it is also easier to onboard new customer-facing employees? with a single, easy to operate interface going forward.
Photobox recognised that the complexity and timeline of the project required consultative and skilled external resources with a detailed knowledge of Zendesk to be able to de-risk the project delivery and successfully migrate and transition to an optimised, properly onboarded and supported solution.
"It was refreshing to have somebody who wanted to be a partner. They are an extension of our team. Bear in mind, it's three markets, 14 languages, that's the complication of this project. But they coordinated everything and kept us on time."

Jon Harper - Photobox
How Appamondo provides continuous support to Photobox
Longer-term, the Photobox 'roadmap' is already navigated in terms of additional channels that are due for rollout as part of the CX strategy, such as AnswerBot and other conversational channels.
Due to the intuitive nature of Zendesk, its machine learning and content capabilities, we were able to build out not just a solution that met the immediate challenge of consolidation and resulting operational improvement to a single platform, but also a customer-centric programme of Continuous Improvement to place the customer at the heart of ongoing enhancements.
To find out more about how Appamondo can help your company get the best out of Zendesk, get in touch today.